Host your own conference!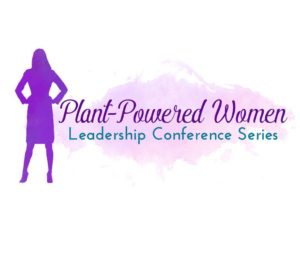 The response to the Plant-Powered Women Leadership Conference Series has been incredible. This project is ever-evolving.
I want to share my current plans for the conference series, and to invite you to join in, if you feel inspired to do so.
The plan is to do a conference in Sydney (March 17th 2018), Brisbane, Perth and Melbourne. After that, I would like to look into the possibilities in India and China. I've got connections in both of these countries and would like to support the growth of veganism there in whatever way I can. As India and China are the two biggest populations on the planet, this is a lifetime plus more worth of work.
If you feel inspired to create your own conference with all vegan women speakers in your own country, I would be more than happy to support you and promote your event. We could have events under the umbrella of "Friends of the Plant-Powered Women Leadership Conference" and list these sister events on our website www.ppwconference.com.
Three factors have contributed to my decision:
1. It makes sense to focus on the places close to where we live and within that geographical region, for carbon footprint reasons and for efficiency and practical reasons too.
2. With global environmental issues forever urgent and the suffering of animals ongoing, there is no time to wait. We can all do our little parts to create positive impacts wherever we live and together that adds up to a strong movement. I'll never be able to reach all countries within my lifetime. It would be wonderful to see the burst of creativity from other vegan women around the world who want to do their version of an empowering event with vegan women.
3. We need to look to our hearts to guide us regarding what our purpose in life is and what we are meant to be doing.
Several people from London have contacted me about a conference. If you are from there and interested in a London conference, I can connect you all up so you can discuss the possibilities.
If you are from India or China and are interested in doing your own conferences, great! I will fully support in whatever way I can.
Please send all inquiries to: info@kathydivine.com
Thank you.